History
One hundred and one years ago, today, the last known Carolina Parakeet, a small, green, neotropical parrot native to the United States, died in captivity at the Cincinnati Zoo.
It was the only indigenous parrot to the Mid-Atlantic, Southeast & Midwest states. They ranged from southern New York, to the southern tip of Wisconsin, to Eastern Colorado, down to Central & Eastern Texas, across the Gulf of Mexico to the seaboard and all parts in-between. Also called a Carolina Conure (conuropsis carolinensis), they had a bright yellow head with a reddish-orange face and a pale beak.
From Audubon:
[…] lived in old forests along rivers. It is the only species classified in the genus Conuropsis. It was called puzzi la née ("head of yellow") or pot pot chee by the Seminole and, kelinky in Chickasaw.

The last known wild specimen was killed in Okeechobee County, Florida, in 1904, and the last captive bird died at the Cincinnati Zoo on February 21, 1918. This was the male specimen, called "Incas", who died within a year of his mate, "Lady Jane". Coincidentally, Incas died in the same aviary cage in which the last Passenger Pigeon, "Martha", had died nearly four years earlier. It was not until 1939, however, that it was determined that the Carolina Parakeet had become extinct. Some theorists at this time, though, believed a few may have been smuggled out of the country in mid 20th century and may have repopulated elsewhere, although the odds of this are extremely low. Additional reports of the bird were made in Okeechobee County, Florida, until the late 1920s, but these are not supported by specimens.
The Carolina Parakeet is believed to have died out because of a number of different threats. To make space for more agricultural land, large areas of forest were cut down, taking away its habitat. The bird's colorful feathers (green body, yellow head and red around the bill) were in demand as decorations in ladies' hats. The birds were also kept as pets and could be bred easily in captivity. However, little was done by owners to increase the population of tamed birds. Finally, they were killed in large numbers because farmers considered them a pest, although many farmers valued them for controlling invasive cockleburs. It has also been hypothesized that the introduced honeybee helped contribute to its extinction by taking many of the bird's nesting sites.

A factor that contributed to their extinction was the unfortunate flocking behavior that led them to return immediately to a location where some of the birds had just been killed. This led to even more being shot by hunters as they gathered about the wounded and dead members of the flock.

This combination of factors extirpated the species from most of its range until the early years of the 20th century. However, the last populations were not much hunted for food or feathers, nor did the farmers in rural Florida consider them a pest, as the benefit of the birds' love of cockleburs clearly outweighed the minor damage they did to the small-scale garden plots. The final extinction of the species is somewhat of a mystery but, the most likely cause seems to be that the birds succumbed to poultry disease, as suggested by the rapid disappearance of the last, small but, apparently healthy and reproducing flocks of these highly social birds. If this is true, the very fact that the Carolina Parakeet was finally tolerated to roam in the vicinity of human settlements proved its undoing. The fact remains, however, that persecution significantly reduced the bird's population over many decades.
From Birds of North America:
A consumer of sandspurs, cockleburs, thistles, pine seeds and bald cypress balls, as well as fruits, buds and seeds of many other plant species, the Carolina Parakeet was evidently a fairly typical psittacid with catholic feeding habits, loud vocalizations and highly social tendencies. However, unlike many other parrots, it was clearly a species well adapted to survive cold winter weather. Although generally regarded with favor by early settlers, the parakeet was also known locally as a pest species in orchards and fields of grain and, was persecuted to some extent for crop depredations. Its vulnerability to shooting was universally acknowledged and was due to a strong tendency for flocks not to flee under fire but, to remain near wounded con-specifics that were calling in distress.

[…] there are no known ways to evaluate many issues in Carolina Parakeet biology except through extrapolations from the biology of closely related species and through reasoned interpretations of the fragmentary writings of observers who have long since passed from the scene. Fortunately, early naturalists prepared a few accounts with substantial amounts of useful information.
From All About Birds:
Outside of the breeding season the parakeet formed large, noisy flocks that fed on cultivated fruit, tore apart apples to get at the seeds and, ate corn and other grain crops. It was therefore considered a serious agricultural pest and was slaughtered in huge numbers by wrathful farmers. This killing, combined with forest destruction throughout the bird's range and, hunting for its bright feathers to be used in the millinery trade, caused the Carolina Parakeet to begin declining in the 1800s. The bird was rarely reported outside Florida after 1860 and was considered extinct by the 1920s.
I had no idea that my area of the U.S. had a native parrot species. It is a crying shame that this beautiful, lively bird was driven to extinction. They were easily tamed and had long life spans. Perhaps, there are some still in existence and carefully hidden. ~Vic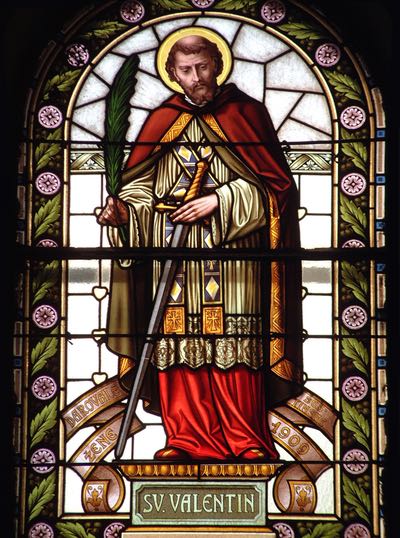 The History
There are SO many stories regarding the origins of the Valentine's Day we celebrate. The most common story about this elusive man was that he was a priest and bishop in Rome in the 3rd century. The Roman Emperor of the time was Claudius Gothicus (Claudius II), the first of the tough, soldier emperors, that ruled with an iron fist and was known for his cruelty. From The History Channel:
Under the rule of Claudius the Cruel, Rome was involved in many unpopular and bloody campaigns. The emperor had to maintain a strong army but, was having a difficult time getting soldiers to join his military leagues. Claudius believed that Roman men were unwilling to join the army because of their strong attachment to their wives and families. To get rid of the problem, Claudius banned all marriages and engagements in Rome. Valentine, realizing the injustice of the decree, defied Claudius and continued to perform marriages for young lovers in secret. When Valentine's actions were discovered, Claudius ordered that he be put to death. Valentine was arrested and dragged before the Prefect of Rome who condemned him to be beaten to death with clubs and, to have his head cut off. The sentence was carried out on February 14, on or about the year 270. Legend also has it that while in jail, Valentine left a farewell note for the jailer's daughter, who had become his friend, and signed it "From Your Valentine."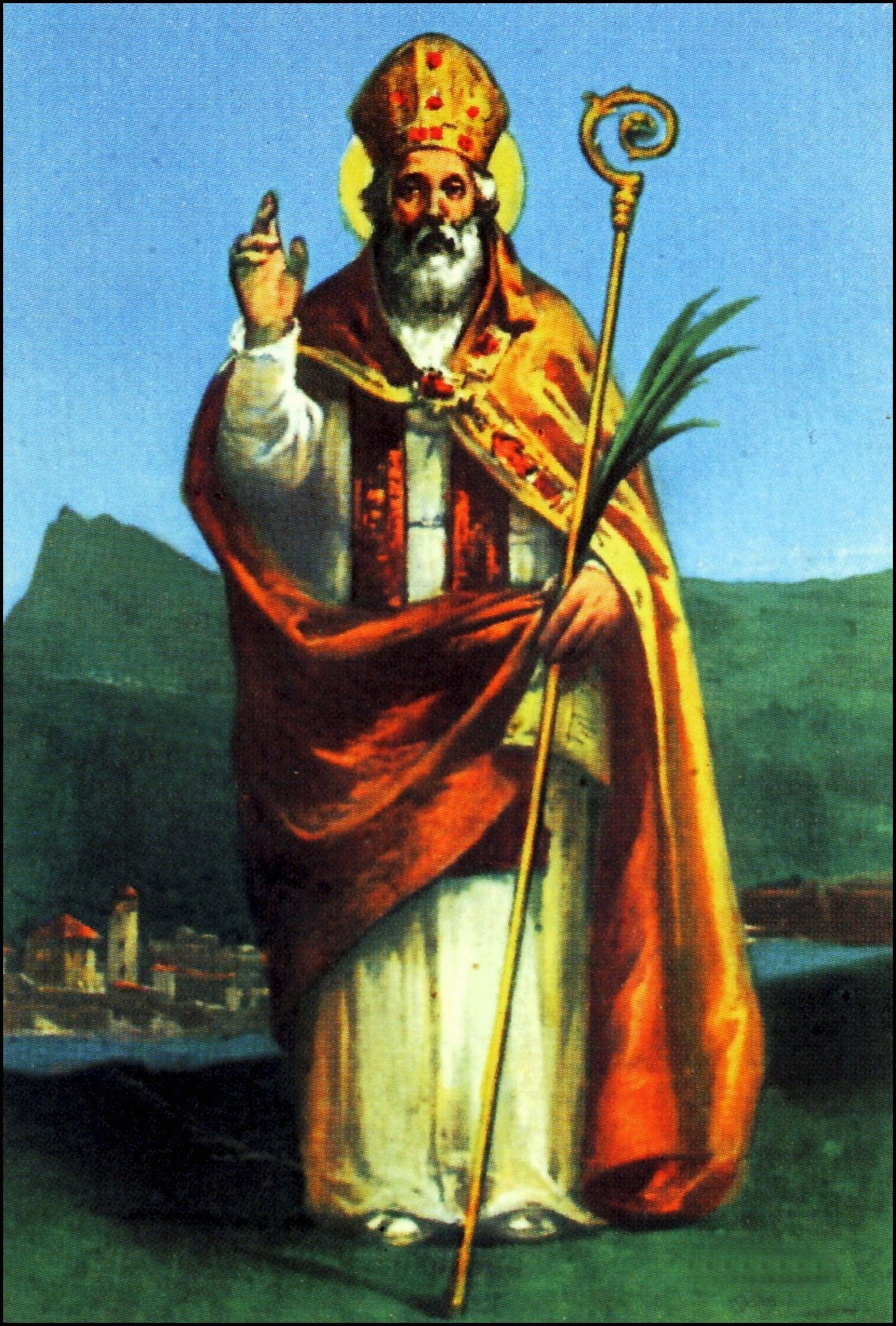 From Science Direct:
[…] he was arrested and thrown in prison by Emperor Claudius II. He was put under vigilance of prefect Asterius, director of the confine who had challenged Valentine, before, regarding his alleged healing powers. Asterius, a ruthless man, requested Valentine to restore the gift of sight to his daughter, Julia, who was born a blind girl. Valentine placed his hands over her eyes, prayed to God and Julia was able to see. Asterius, in awe of Valentine's power converted to Christianity, along with 46 members of his family. He, then, also freed all Christians who were confined in his prison. The emperor, aware of what had happened, ordered Valentine and Asterius to be beheaded. The penalty was probably executed, on February 14, 271 AD. Sometime before his execution, Valentine wrote a letter, signed "from your Valentine", saying goodbye to Julia, the daughter of Asterius with whom he had fallen in love. This would become the first record in history of a "Valentine's Day letter".
From Catholic Online:
According to the popular hagiographical identity, and what is believed to be the first representation of St. Valentine, the Nuremberg Chronicle, St. Valentine was a Roman priest martyred during Claudius' reign. […] A relationship between the saint and emperor began to grow, until Valentine attempted to convince Claudius of Christianity. Claudius became (en)raged and sentenced Valentine to death, commanding him to renounce his faith or be beaten with clubs and beheaded. St. Valentine refused to renounce his faith and, Christianity, and was executed outside the Flaminian Gate on February 14, 269. However, other tales of St. Valentine's life claim he was executed either in the year 269, 270, 273 or 280. Another variation of the legend of St. Valentine says he refused to sacrifice to pagan gods, was imprisoned and, while imprisoned, he healed the jailer's blind daughter. Whoever he was, Valentine did really exist, because archaeologists have unearthed a Roman catacomb and an ancient church dedicated to St. Valentine. In 496AD, Pope Gelasius marked February 14th as a celebration in honor of his martyrdom.
From Sowing The Seeds:
The Catholic Church's official list of recognized saints, the Roman Martyrology, lists seven Valentines: a martyr (a possible Roman priest or Terni bishop) buried on the Via Flaminia (February 14); a priest from Viterbo (November 3); a bishop from Raetia who died in about 450 (January 7); a fifth-century priest and hermit (July 4); a Spanish hermit who died in about 715 (October 25); Valentine Berrio Ochoa, martyred in 1861 (November 24); and Valentine Jaunzarás Gómez, martyred in 1936 (September 18). Valentine did not appear in the official Church calendar for centuries, however "Martyr Valentinus the Presbyter and those with him at Rome" remains on the list of saints proposed for veneration by Catholics. In the Eastern Orthodox Church, Saint Valentine the Presbyter is celebrated on July 6, and Hieromartyr Saint Valentine (Bishop of Interamna, Terni in Italy) is celebrated on July 30. Clearly they are viewed as two separate people. Notwithstanding that, conventionally, members of the Greek Orthodox Church named Valentinos (male) or Valentina (female) celebrate their name on February 14th.
The Modern
So, how did we get the day of celebration we have now? That is nearly as obscure as the saint that the day is based on.
From Wikipedia:
English 18th-century antiquarians Alban Butler and Francis Douce, noting the obscurity of Saint Valentine's identity, suggested that Saint Valentine's Day was created as an attempt to supersede the pagan holiday of Lupercalia (mid-February in Rome). This idea has lately been dismissed by other researchers, such as Professor Jack B. Oruch of the University of Kansas, Henry Ansgar Kelly of the University of California, Los Angeles and Associate Professor Michael Matthew Kaylor of the Masaryk University. Many of the current legends that characterize Saint Valentine were invented in the 14th century in England, notably by Geoffrey Chaucer and his circle, when the feast day of February 14 first became associated with romantic love.
From Country Living:
[…] University of Kansas English professor, the late Jack B. Oruch, had a different theory […] Through research, he determined that the poet Geoffrey Chaucer linked love with St. Valentine for the first time in his 14th-century works "Parlement of Foules" and "The Complaint of Mars." Therefore, Oruch claimed that Chaucer invented Valentine's Day as we know it today. At the time, February 14 also happened to be considered the first day of spring since it was the beginning of birds' mating season—perfectly appropriate for a celebration of affection.
Addendum
According to Catholic Online and Catholic Saints, Saint Valentine is the Patron Saint of epilepsy, fainting, (a non-specific) plague, bee keepers, affianced couples, betrothed couples, engaged couples, love, lovers, happy marriages, young people and travelers. Whew! That is quite a lot to keep up with.
Enjoy the day! ~Vic
Current Thinking
As we begin our return to being a full "Human Being", many people's thoughts are turning to the Earth and wanting to help to re-awaken Her consciousness. Whilst these thoughts are, on the face of it, admirable, the question arises as to whether the Earth actually requires our assistance or not? Does She require to be re-awoken or have some people misread the situation? The main problem is one of scale. If you look at the photograph, above, you will see, through the clouds, North and South America in their place within the oceans and, the sphere of the Earth. What is not shown in the photograph is any thing to do with man. Even our cities are too small to register within the continents, let alone individual people. Yet, the photograph encompasses the whole of the Earth. In other words, on the scale at which the Earth exists, humans, along with all of our endeavours, do not even register.
The Earth is a soul, a consciousness, who has survived through many trials and disasters in order to fulfil Her promise. She is an immense consciousness capable of acts of Creation unseen in any other region of our Universe. Throughout the whole of Her existence, She has nurtured life and, in particular, nurtured humanity to the point where we can fulfil our own promise and potential. We are tiny, insignificant souls in comparison to the immensity of the Earth's own soul and, yet, human arrogance has led many to believe that the Earth needs our help at this time of change.
All loving thoughts that humans direct towards the Earth are, obviously, appreciated by Her but, we must remember the difference in scale, the difference in soul potential, that exists between humans and the Earth. In all of the [many] millennia of Her existence, She has never slept and, She has never forgotten the life that relies on Her for their physical presence and well-being. As humans begin to fulfil our potential, in terms of soul re-integration, She is with us. She is supporting us and, She is providing all of the love and nurture that we humans will allow Her to give to us. But, we live in a Universe that is founded on the energies of freedom of choice and, so, Her activities and support are limited by how much we choose to let Her do on our behalf.
If we throw back Her help, such as by attempting to build "portals", it holds Her back. If there was a need for "portals" that opened gateways to regions outside of the solar system, She would have already built them for us. The fact that they do not exist is very clear evidence that those who have asked for the portals to be built are not working with the Earth but, against Her. Another recent request that has arisen from those who are not working with the Earth has been to "charge up the Earth's crystal deposits". In order to help us with all of the energies we require to make our consciousness change, the Earth energised all of Her crystal deposits on the 2nd of August 2004. The recent call to "charge up the crystals" was an attempt to take control of the energies, that are helping people, away from the control of the Earth and transfer all of that energy into the control of a race that does not have the Earth's, or humanity's, best interests at heart.
To understand just how much the Earth is doing to help and guide people through our soul re-integration, we need to take a brief look at what She has done in the past to bring us to the point where we can now, at long last, begin to be ourselves and, return to being true Human Beings once again. In understanding Her role and the extent of Her desire for true Human life, we can also begin to understand that we are the masters of our own destiny and, that, we do not need help from anywhere or anyone other than from the Earth Herself.
Earth History
Our solar system was deliberately designed to be an experiment. The purpose of this experiment was to determine whether life at the energies we consider to be physical could actually exist. Throughout the Universe, many, many billions of souls exist. Some are souls that make up galaxies, some are souls that make up solar systems, some souls are more or less "human sized" but, have no physical density at all and some are also more or less "human sized" but, do have physical bodies that are considerably less dense than human bodies. So, there was a form of life that was missing…"physical" life-forms that live on "physical" planets. This is the purpose of our solar system…to explore the possibilities offered by being physical.
A region of an outlying galaxy was selected to be the host for this physical experiment where a sun already existed. This lone sun was also a consciousness, a soul. This solar soul agreed to provide the nurturing energies to a solar system that was formed from thirteen souls who wished to take on "physical" energy densities and explore the different forms of life that being physical could conjure up. This all happened 40 million years ago. This time-scale is greatly at odds with current "scientific" thinking but, this is the time frame that is recorded in the Akashic. The scientific time scale, that of 4 billion years, is based on the assumed age of a meteor that could have arrived on Earth from anywhere within the Universe and, so, is no more than a false assumption.
Our solar system is contained within an energy "envelope" that is shaped a little like a rugby ball. This envelope was necessary in order to keep out all of the other energy patterns that exist within our galaxy and within our Universe. There is not much point in creating an experimental region of space if it could be contaminated by energy patterns that could make the experiment pointless. So, we exist in a controlled and protected "envelope" that originally contained thirteen souls who had taken on the role of forming physical planets that could create and nurture as diverse a range of physical forms of life as possible.
All were successful.
All thirteen planets began to form 40 million years ago, each expressing the "personality" of their soul in the forms of life they created. Individual souls are Created by the Creator, planetary life is created by the soul of the planet. However, the soul that is the Earth took Her time to consider all options before She settled down to experiment with the type of life-forms She wanted to develop. In this way, life on Earth only began to develop 25 million years ago. Again, this is very much at odds with the scientific view of life on Earth. However, if you research back through the history of scientific thinking, you will find that this figure of 25 million years is one which was favoured by scientists for a number of years. It only changed when the "new" science of geology came along and tried to find answers to the ages of rock strata. Most of the assumptions made by these early geologists turn out to be based on false premises but, scientists being scientists, they have not admitted to their mistakes and, have maintained the false theories and incorporated these false dates into current thinking. When the meteorite, mentioned above, was found, they came up with this new age of 4 billion years for the Earth. The technique used to arrive at this date has never been explained, adequately. It seems to have primarily been conjecture and wishful thinking.
To continue reading, download the PDF version (it's nine pages) HERE.
[Note: This PDF was originally posted on the One-Vibration Forum on January 6, 2012.]
Six years ago, today, Mississippi finally got around to ratifying The Thirteenth Amendment, 148 years later.
Mississippi […] only got around to officially ratifying the amendment last month — 148 years later — thanks to the movie "Lincoln." The state's historical oversight came to light after Mississippi resident Ranjan Batra saw the Steven Spielberg-directed film last November […]. After watching the film, which depicts the political fight to pass the 13th Amendment, Batra did some research. He learned that the amendment was ratified after three-fourths of the states backed it in December 1865. Four remaining states all eventually ratified the amendment — except for Mississippi. Mississippi voted to ratify the amendment in 1995 but failed to make it official by notifying the U.S. Archivist. Batra spoke to another Mississippi resident, Ken Sullivan, who contacted Mississippi Secretary of State Delbert Hosemann about the oversight. Finally, on Jan. 30, Hosemann sent the Office of the Federal Register a copy of the 1995 resolution, and on Feb. 7, the Federal Register made the ratification official.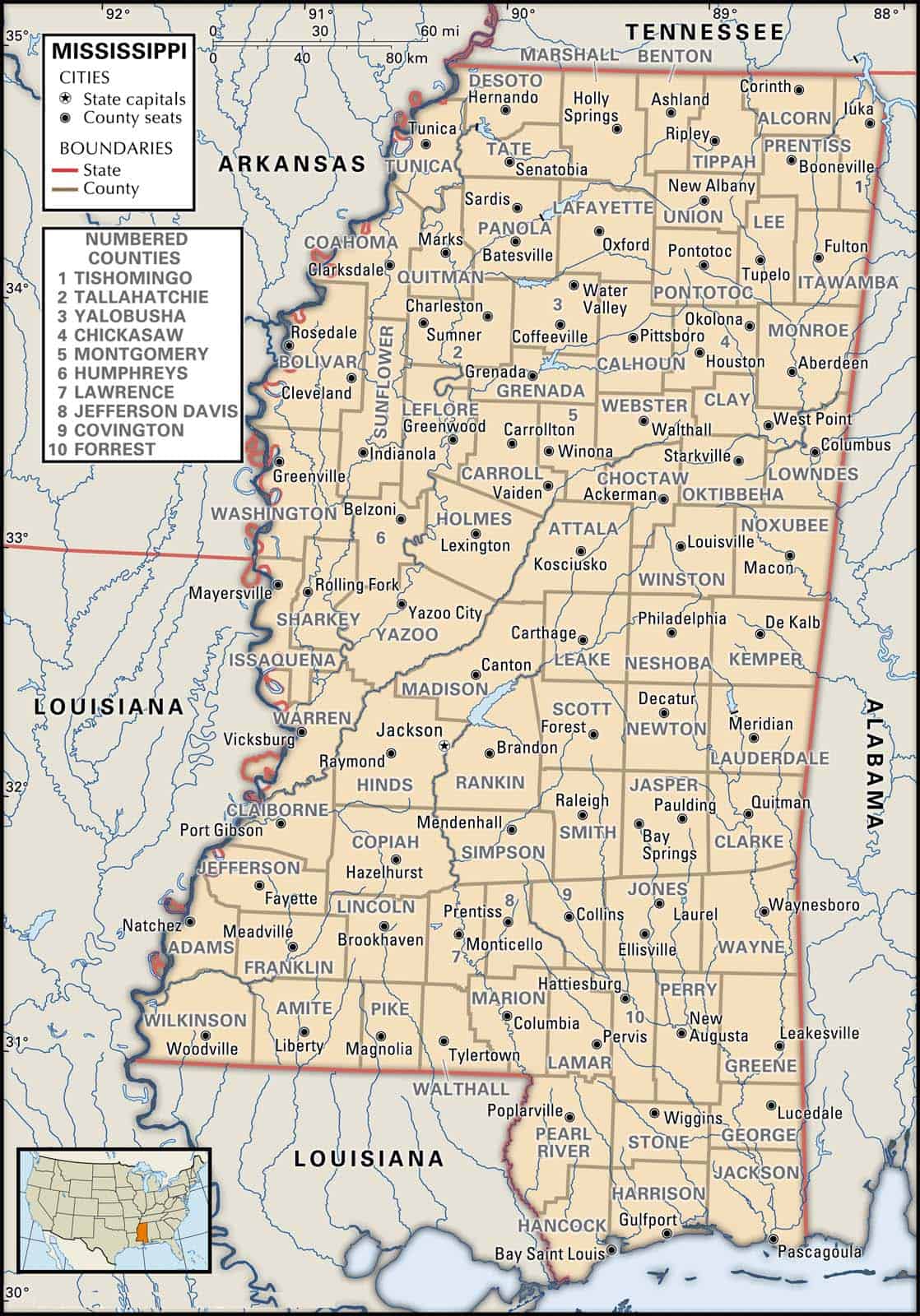 Two medical school colleagues, one an immigrant from India, the other a life-long Mississippian, joined forces to resolve a historical oversight that until this month had never officially been corrected. Dr. Ranjan Batra, professor of Neurobiology and Anatomical sciences at the University of Mississippi Medical Center, told ABC News he was inspired to investigate the history of the Thirteenth Amendment in his state after a viewing of the film "Lincoln." […] Batra proceeded to do some investigating of his own, noticing on the website usconstitution.net, that there was an asterisk next to the state of Mississippi in connection with the ratification of the Thirteenth Amendment.

Batra: "Mississippi gets a lot of bad press about this type of stuff and I just felt that it is something that should be fixed, and I saw every reason that could be done." "Everyone here would like to put this part of Mississippi's past behind us and move on into the 21 st century rather than the 19th."

[…] Batra enlisted the help of University of Mississippi Medical Center colleague Ken Sullivan, who took an immediate interest in the story, calling the national archives to confirm that they had in fact never received the proper paperwork.

Batra: "The last paragraph [of the bill] directs the Secretary of State of Mississippi to inform the national archives of the law of the ratification which is exactly the way ratification is supposed to proceed, but that hadn't been done for whatever reason."

Sullivan: "For me it was just important that this part of history was done from our state." "I know we have some dark spots in our history through the south, it still affects people's opinions about Mississippi today."

Sullivan and Batra are thankful the ratification question has finally been resolved. Now, that asterisk next to Mississippi can finally be removed.
The Mississippi Legislature had actually formally ratified the historic amendment in 1995, which even then was more than a century late […]. Throughout 1865, 26 states ratified the critical law, and in December of that year, the amendment was formally adopted into U.S. law after Georgia's approval brought the number the required 27. Several states, including Kentucky and Delaware, waited decades to ratify the amendment, the last being Mississippi in 1995 — or so the state thought.
Better late than never, I suppose. Yikes. ~Vic
Sixty-eight years ago, today, radio legend Paul Harvey did something no one expected and got into a bit of trouble over it. In the wee hours of February 6, 1951, without any authorization, Harvey trespassed on the Argonne National Laboratory grounds, engaging in what reporters term as participatory journalism.
Conducting classified research, the laboratory was heavily secured; all employees and visitors needed badges to pass a checkpoint, many of the buildings were classified, and the laboratory itself was fenced and guarded. Such alluring secrecy drew visitors both authorized […] and unauthorized. Shortly past 1 a.m. on February 6, 1951, Argonne guards discovered reporter Paul Harvey near the 10-foot (3.0 m) perimeter fence, his coat tangled in the barbed wire. Searching his car, guards found a previously prepared four-page broadcast detailing the saga of his unauthorized entrance into a classified ​"hot zone." He was brought before a federal grand jury on charges of conspiracy to obtain information on national security and transmit it to the public, but was not indicted.
Harvey's "escapade" prompted the U.S. attorney for Illinois to empanel a grand jury to consider an espionage indictment; Harvey "went on the air to suggest he was being set up"; the grand jury subsequently declined to indict Harvey.
From The Washington Post's Joe Stephens:
Previously confidential files show that Harvey […] enjoyed a 20-year friendship with FBI Director J. Edgar Hoover, often submitting advance copies of his radio script for comment and approval. […] the real twist, suitable for one of Harvey's signature "Rest of the Story" vignettes, is how they met…on opposite sides of an espionage investigation.

The news is contained in nearly 1,400 pages of FBI files, released to The Washington Post in response to a one-year-old Freedom of Information Act request.

The Cold War beginning of the Harvey-Hoover bond was an incident from 1951, when Harvey was 32. He routinely hammered officials for being lax on security, in particular those in charge of the Argonne National Laboratory, which conducted nuclear testing 20 miles west of Chicago. After wrapping up his television broadcast on the evening of Feb. 5, 1951, Harvey set out to prove his case and make some career-enhancing headlines for himself.

Harvey guided his black Cadillac Fleetwood toward Argonne, arriving sometime past midnight. He parked in a secluded spot, tossed his overcoat onto the barbed wire topping a fence, then scampered over. […] seconds after Harvey hit the ground, security officers spotted him, documents show. Harvey ran until, caught in a Jeep's headlights, he tripped and fell. As guards approached, Harvey sprang to his feet and waved.

Guards asked whether Harvey realized he was in a restricted area. "Harvey replied no, that he thought he might be at the airport because of the red lights," one report says. Under questioning, Harvey eventually dropped his cover story but refused to elaborate, saying he wanted to tell his tale before a congressional committee."

Two months after the incident, a federal grand jury officially declined to indict Harvey. Nothing in Harvey's file suggests Hoover did anything to help. But Harvey appears to have been grateful for something.
It's a long, in-depth article and, apparently, Harvey intended to lie to the audience about 'how it went down'.
So. There you have it…the rest of the story. ~Vic
Eighty years ago, today, Hitler gave his infamous speech to the German Parliament, threatening the very existence of the Jews.
"Greatly disconcerted about the future of my Volk, I moved into Wilhelmstrasse on January 30, 1933. Today—six years later—I am able to speak before this first Greater German Reichstag! Truly, we are, today, better equipped than any generation before us to appreciate the pious import of the saying: "What a turn of events brought about by divine dispensation!" Six years sufficed to fulfill the dreams of many a century; one year to afford our Volk enjoyment of the unity which many a generation yearned for in vain.

And when we venture to defend ourselves in view of the injurious attacks of such apostles of war as the gentlemen Duff Cooper, Eden, Churchill, or Ickes, then this is portrayed as though we were infringing on the most sacred of rights in these democracies. According to the understanding of these gentlemen, they apparently have the unchallenged right to attack other peoples and their leadership, but no one in turn has the right to defend himself against these attacks. I need not assure you that, as long as the German Reich shall exist as a sovereign state, its leadership will not allow one or another English or American politician to forbid it to reply in kind to such attacks. In the future, the weapons we forged shall insure that we remain such a sovereign state, as shall a great number of our friends.

Actually we could simply laugh off the libelous claim that Germany intended to attack America. And, indeed, we would much prefer to remain silent on the topic of the campaign of hatred pursued by certain British apostles of war and to simply ignore them. Yet we may not forget the following: 1. The democracies in question are states in which the political structures make it possible that, within a few months' time, the most notorious of these warmongers may actually have emerged as the leaders of their governments. 2. We hence owe it to the security of the Reich to enlighten the German Volk about the true nature of these men in a timely manner. The German Volk harbors no hatred for England, America, or France, and desires nothing other than to live calmly and peacefully, while the Jewish and non-Jewish agitators persist in rousing the animosity of these peoples against Germany and the German Volk. In the event that these warmongers should succeed in their undertakings, our own Volk would be confronted with a situation incomprehensible to it, as it was not psychologically prepared for anything of this nature.

Therefore, I believe it necessary that from now on our propaganda and press shall answer immediately to any such attacks and inform the German Volk of them. It must know who these men are who so desperately seek to provoke a war, no matter what the circumstances. I am convinced that the calculations of these elements will prove faulty as soon as National Socialist propaganda begins to reply in kind to these provocations. We shall deal with them as successfully as we did in Germany's interior when we wrestled the Jewish world enemy to the ground through the forceful use of our propaganda.

The peoples of the world will realize within a short time that National Socialist Germany does not desire to elicit the enmity of other peoples.

Allegations of the aggressive designs entertained by our Volk on other peoples are the products of a deranged, hysterical mind or blatant lies by certain politicians struggling for survival. In certain states, businessmen void of any conscience try to save their financial interests by propagating these lies. Above all, it is international Jewry which seeks thereby to gratify its thirst for vengeance and its insatiable hunger for profit. And this constitutes the greatest libelous claim ever levied against a great and peace-loving Volk.

After all, German soldiers have never fought on American soil other than for the cause of America's independence and freedom. Yet, American soldiers were shipped to Europe and contributed to the suppression of a great nation struggling to preserve its liberty. It was not Germany that attacked America; it was America that attacked Germany. And it did so, according to the findings of an investigative committee in the American House of Representatives, without any compelling reason, other than perhaps capitalist considerations.

Nevertheless, let there be no doubt as to one point: all these attempts will not in the least sway Germany from its reckoning with Jewry. I would like to say the following on the Jewish question: it is truly a shaming display when we see today the entire democratic world filled with tears of pity at the plight of the poor, tortured Jewish people, while remaining hard-hearted and obstinate in view of what is therefore its obvious duty: to help. All the arguments with which they seek to justify their non-intervention lend only further support to the stance of Germans and Italians in this matter.

For this is what they say: "We"—that is the democracies—"cannot possibly admit the Jews!" And this those world powers claim who can boast no more than ten persons per square kilometer while we must accommodate and feed 135 persons per square kilometer.

Do not reproach me on the grounds of your humanitarian concerns. The German Volk does not wish to be governed by another people; it does not wish others to determine its affairs in its place. France to the French; England to the English; America to the Americans, and Germany to the Germans! We are determined to undercut the efforts of a certain foreign people to nest here; a people whose members knew how to capture all leading positions. We will banish this people. We are willing to educate our own Volk to assume these leadership functions. We have hundreds of thousands of the most intelligent children of peasants and workers. We will have them educated, and we are already educating them. We are hoping that one day we can place them in all leading positions within the state along with others from our educated classes.

No longer shall these be occupied by members of a people alien to us.

Above all, as the literal meaning of the term already indicates, German culture is exclusively German; it is not Jewish. Hence we shall place the administration and the care for our culture in the hands of our Volk. Should the rest of the world be outraged and protest hypocritically against Germany's barbarous expulsion of such an extraordinary, culturally valuable, irreplaceable element, then we can only be astonished at the consequences such a stance would imply.

I believe the earlier this problem is resolved, the better. For Europe cannot find peace before it has dealt properly with the Jewish question.

Once again I will be a prophet: should the international Jewry of finance (Finanzjudentum) succeed, both within and beyond Europe, in plunging mankind into yet another world war, then the result will not be a Bolshevization of the earth and the victory of Jewry, but the annihilation (Vernichtung) of the Jewish race in Europe. Thus, the days of propagandist impotence of the non-Jewish peoples are over.

Peoples desire not to perish on the battlefield just so that this rootless, internationalist race can profit financially from this war and thereby gratify its lust for vengeance derived from the Old Testament. The Jewish watchword "Proletarians of the world, unite!" will be conquered by a far more lofty realization, namely: "Creative men of all nations, recognize your common foe!"

As a matter of principle, I should like to state the following on this subject: apparently, certain circles abroad are pervaded by the conviction that the outspoken avowal of sympathy for certain elements who have come into conflict with the law in Germany would bring about an improvement of their situation. In this context, there is perhaps the hope of terrorizing the leadership of the German State by employing certain methods of exerting influence through the media.

Above all, we shall not yield to threats or attempts at blackmail under any circumstances! Our relations to Japan are determined by this realization and the firm determination to arrest the menace of a progressive Bolshevization of a world blind to this danger. One day, the Anti-Comintern Pact may be appreciated as a focal point around which gathered a group of powers whose most salient ambition lay in the thwarting of this satanic phenomenon imperiling peace and culture worldwide. Within the past two years, the Japanese people has repeatedly and tangibly demonstrated its splendid heroism and, undoubtedly, it is a swordsman in the service of mankind on the other side of the globe. Its potential collapse would be to the detriment of the cultured peoples within Europe and beyond and would irrevocably herald the Bolshevization of the Far East. And no people can wish for such a development, other than perhaps international Jewry, which has an interest in this, too.

If Europe today is plagued by strenuous tensions, then this is due primarily to agitation in an unaccountable and irresponsible press. It allows not a single day to pass by without spreading disquiet among mankind by propagating false alarms, as ludicrous as they are libelous. The liberties taken in this context by the various organs of this worldwide poisoning of wells (Weltbrunnenvergiftung) can be regarded only as criminal wrong-doing. In recent days, there has been an attempt to place radio journalism at the service of this internationally instigated campaign. I wish to pronounce this warning here: if certain countries do not immediately desist from airing broadcasts targeted at Germany, then we shall respond accordingly. And then I hope statesmen from these countries will not venture to approach me with the sincere desire to restore normal relations between our states.

For I remain convinced that our educational campaign will be far more effective than the campaign of lies instigated by these international Jewish agitators. And the announcement of American film companies of their intention to produce anti-Nazi-i.e. anti-German-films, will only lead to our German producers creating anti-Semitic films in the future. And in this instance, too, certain elements would do well not to deceive themselves as to the effect: a multitude of states and peoples exist today who would be most receptive to such an educational campaign expanding their comprehension of this important issue.

I believe that, should we succeed in arresting the activities of the Jewishinternational press agitators and their propaganda, then a reconciliation between peoples would be speedily attained. These elements alone persistently place their hopes on war. I, however, believe in a long-lasting peace.

Our relations with the North American Union have suffered unduly because of a smear campaign. With the pretext that Germany threatens America's independence and even its liberty, it has placed an entire continent at the service of all too transparent political and financial interests. These are attempting to agitate against those European states governed by the people for the people. All of us are aware that these elements are not representative of the will of millions of American citizens who do not doubt for one minute, despite bombardment by a 'gigantic Jewish-capitalist instigated propaganda campaign—via press, radio, and film—that there is not a word of truth in all these claims. Germany desires to live in peace and friendship with all countries, America included. It declines any involvement in America's internal affairs and hence, equally vigorously, it rejects American involvement in Germany's internal affairs.

Without shedding a drop of blood, we succeeded in raising up this great Reich of the German Volk. Let us not forget, however, that this process meant painful sacrifices for some of us: the erasing of many Lander structures; the lowering of their banners; the oblivion of their local traditions. Yet may it be of consolation to these men that no generation involved in the constructive process of our history has been spared similarly painful experiences. Ever since the first German dukes labored to form wild tribes into higher unions, their endeavors had to obliterate institutions grown dear, cherished recollections, manly pledges of loyalty, and so on.

It was nearly two thousand years before the scattered Germanic tribes emerged as one people; before the countless lands and states forged one Reich.

We may now consider this process of the formation of the German nation as having reached its conclusion. The creation of the Greater German Reich represents the culmination of our Volk's thousand-year struggle for existence.

As streams of German blood flow together therein, so do traditions of times past, their standards and symbols, and, above all else, all the great men of whom their contemporaries were rightly proud. Small matter whose side they stood on in their day, all those daring dukes, great kings, formidable warlords, mighty emperors, and around them the inspired geniuses and heroes of the past served as instruments of Providence in the formative process of a nation. Insofar as we embrace this great Reich in grateful reverence, the wealth of German history reveals itself to us in all its splendor. Let us thank the Lord Almighty for bestowing on our generation the great blessing to be alive at this time and this hour.
It was a very long speech and clips of it are all over the Internet. It is quite a read and it is clear that Hitler had the German peoples' attention and adoration. I wanted to include a YouTube video showing the speech but, there are only snippets and mash-ups. And, regarding the Holocaust, I'm not re-inventing the wheel, here. I'm hardly an historical scholar. ~Vic